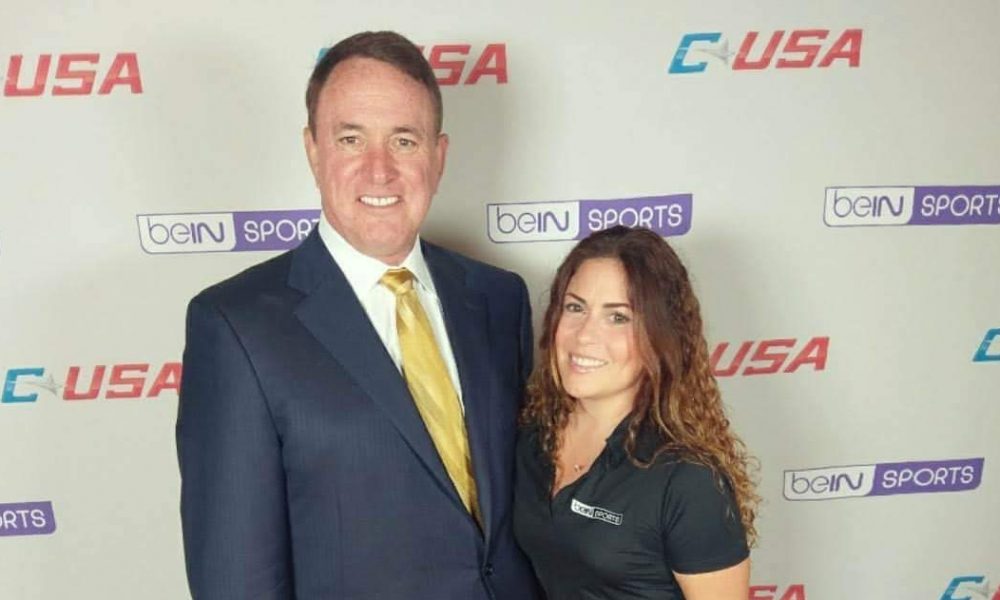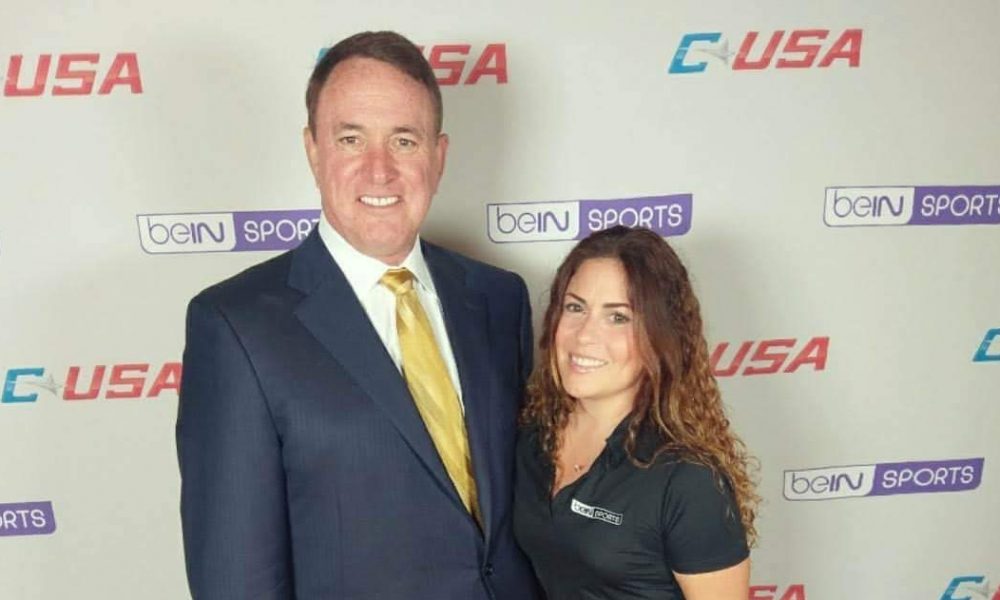 Today we'd like to introduce you to Vique Martinez.
Vique, let's start with your story. We'd love to hear how you got started and how the journey has been so far.
My career has been a whirlwind. I studied video/film production with an emphasis on writing. Working production straight out of college, it was definitely not easy, especially since I was a single mom of a two-year-old at that point, I started working at MTV then made my way into radio working in promotions for Y100 and Mega 94.9. From there I made my way to working at Universal Music Group and as a need for a second income Miami.com had just launched and I landed a job as the Nightlife Editor for Miami.com. I was covering all aspects of nightlife and the deejay scene and created the "Party Patrol" highlighting the best parties in Miami for the week. From new club openings, new music, special events, I was there and living it up. I started getting pitches from venues that were not night-life related and like all aspects of your career, I wanted to evolve. I launched my blog where I focus on lifestyle, entertainment, music, and culture. Building on my Party Patrol, the name Vique In The Mix was born. I was doing this all while also having a full time job.
After UMG downsized, I decided to try working on the agency side of the industry. I started working at Golin Harris, which was a step away from the entertainment industry, with clients such as Tobacco Free Florida and The Florida Lottery. After a year, I realized I missed working in the music and production industry. I started my media and PR company. To stay with my theme of Vique In The Mix, I launched InTheMix Media (ITM Media). Since launching my company I have worked in all facets of the industry as a content creator, producer, publicist, and worked with DJs such as DJ ALX, artist management agencies such as Rockwell Talent, and The Artist Group, and also on the more consumer side with hotel and wine brands.
Ultimately I returned to production full time at beIN SPORTS where I was the Social Media Manager. I continued to work in production moving over to NBC Telemundo as a Digital Production Manager were one of my main projects was the hit tv show La Voz. Ultimately my career has taken many turns but it all brought me to where I am today. I am the Supervising Producer at LaMusica where I oversee all the digital content, production, and social media for LaMusica and SBS. I continue taking on clients through my agency ITM Media, I continue writing for my website ViqueInTheMix.com, and I am freelancing for various other outlets covering music and even offer love, dating, and relationship advice on LoveSujiery.com.
I love what I do and although it seems like a lot, it has taken me 15 years to be back where it all began, in the Producer role working with music and entertainment. A lot of this sprung for the need to have additional income to support my son but I have found my passion and I love what I do.
Great, so let's dig a little deeper into the story – has it been an easy path overall and if not, what were the challenges you've had to overcome?
Definitely not. It has not been easy at all. When I first started in college, I thought I would graduate, move off to LA work my way up to an on-air position on E! Little did I expect to become a mom in my junior year of college and then end up a single mom. Working entertainment is not easy and you don't have the typical 9 to 5. There were many opportunities that I had to pass on which at times I felt like, maybe I should give up but I convinced myself to stick with it.
I've even been fired for mistakes that were not my own, I was passed over positions that I should have had, made mistakes of my own, and also learned to deal with the shadiness of the industry. There was a lot of who you know, not what you know and what are you willing to do to get to the top. I never let it get to me or change me. I didn't then and still don't have it in me to be ruthless either. I had my ups and downs and learned from them, they all made me smarter, I grew as a professional, as an individual, and it pushed me to want to go on my own and start my own company. That sounds like a cliché but I feel like I hit so many bumps in the road that I decided to pave my road. Quitting for me has never been an option. I had a son to support and between his soccer and school, I needed to hustle to pay for it all.
It's not easy trying to balance life, being a single parent, managing a business, working full time, and just living. Luckily I have supportive parents who have helped and best friends who have been there since the beginning and had my back even during the little victories. People to this day ask me how I do it. The answer is simple, I have a son and niece that I want to make proud.
The one biggest obstacle for me in my entire career was more the administrative side of owning my own business. I have always been on the creative side and I don't like confrontation. Having to invoice clients, asking them to pay, and following up on payments has never come easy but over time I learned to be more assertive when it comes to accounting. I have learned to do it but it's still not something I love. Now, 15 years into my career, I'm not where I want to finish, but I love where I am. I have come full circle and although I didn't make it on air, I am an editorial writer I have been an on-air talent for digital content, radio, and guest spots on TV, I am a supervising producer for digital content, have my website and my company. That makes me just as proud. Every struggle, every turn, every door closing brought me full circle to where I am today.
Please tell us about your business.
My business is two parts. One part, I have my editorial side and I am a freelance writer covering nightlife, entertainment, music, culture, food, and lifestyle. The other part is the digital media and marketing company.
On the editorial side, I love being able to review new music and interview artists and DJ's to really get to know them past the chart-topping hits. I love to tell a story and speak as though you are there with me. I get to know who they are, their journey, what inspires them, and what makes them keep going. I like to learn about their first experiences, their first concerts, which brought them to this moment.
From my marketing company, I love bringing brands to life. I work mainly on content development and digital marketing such as social media strategy, design, and production. Some of the work I do is graphic design as well as production. I love working with brands and getting creative with their digital content.
I am known best for my thinking outside and being able to combine all my experience from PR, Marketing, Production, Editing, Graphic Design, and providing a 360 approach to content distribution and development. As a supervising producer, I am known for my creativity taking interviews outside of the studio, on location and bringing a story together.
I would have to say my proudest moment was working on the beIN COLLEGE digital content strategy. I genuinely love sports, college sports most of all and I saw the lack of attention it was getting. I developed a full strategy for digital and social media and worked with our college team to make it come to life. It may not have been the biggest conference, but we put out some great content and I loved the team I worked with.
I think overall what sets me apart from the rest is that I truly do have a passion for what I do and I can sit and get lost in an editing session for hours, I'm a problem solver, and I believe in getting my hands dirty to help out my team regardless if I am a manager or supervisor. Also, when editing, I am very visual and will change the typography of something or move a frame, things you don't normally notice but those tweaks make a big difference. I'd say I have a great eye for the way things look design wise.
Is there a characteristic or quality that you feel is essential to success?
I am so extremely calm and zen. Ironically someone brought that up to me recently, how am I so calm with drama around me. It's simple and quite silly. My mom once told me there is nothing that can't be solved in life except death. It's true, and to be honest, raising a teenage son on my own, if I can handle that, I can pretty much handle everything.
I think for me, I am so versatile and adapt to all situations with ease and that what has made me successful. As a kid, we moved around a lot and I had to be the new kid. Learning to step right it in go for it is what has made me proactive and a doer in life. I also attribute my empathy for my success. I look for the best in people and although it may sound cheesy, I learned how to be a boss/leader from my parents. They are my role models and have always taught me to be humble and treat others with respect. I always try to put myself in everyone's shoes to understand where they are coming from. I guess you could say my nice-ness and staying true to who I am is what has made me successful.
Contact Info:
Suggest a story: VoyageMIA is built on recommendations from the community; it's how we uncover hidden gems, so if you or someone you know deserves recognition please let us know here.